Wedding photographers in sarasota fl
T I M E L E S S + A R T I S T I C W E D D I N G P H O T O G R A P H Y
Sarasota wedding photographer
I am so glad you found your way here! I am a Sarasota wedding photographer who specializes in capturing couture wedding and portrait images. My goal is not just to give you incredible images, but an experience that's above and beyond the ordinary!
Tampa wedding photographer
B R O W S E + G A L L E R I E S
W O R D S F R O M O U R
C O U P L E S
"Salvador Robles Photography and his team were simply the best! From punctuality, to professionalism, creativity and composure, we loved working with Salvador! He made himself available to meet with us a couple times before the wedding to look at pictures/vision of what we wanted and to make sure we knew what to expect the day of, he was attentive to details and made sure to get all the shots I had in mind! On the day of the wedding he arrived on time, was well dressed and seemed to not miss one good opportunity for a shot! My entire family still talks about how great the team of photographers were, and how comfortable they felt during all the pictures since Salvador was no nice, patient and knowledgeable. The day after the weeding Salvador already had a few photos ready for us to look at, and I absolutely love all the pictures I have seen so far!! if there's one thing I'm picky with is photography, and I am so glad I picked Salvador, he exceeded our expectations! "
-Gabriella B.
F E A T U R E D + W E D D I N G
LET'S CONNECT! JOIN ME ON INSTAGRAM!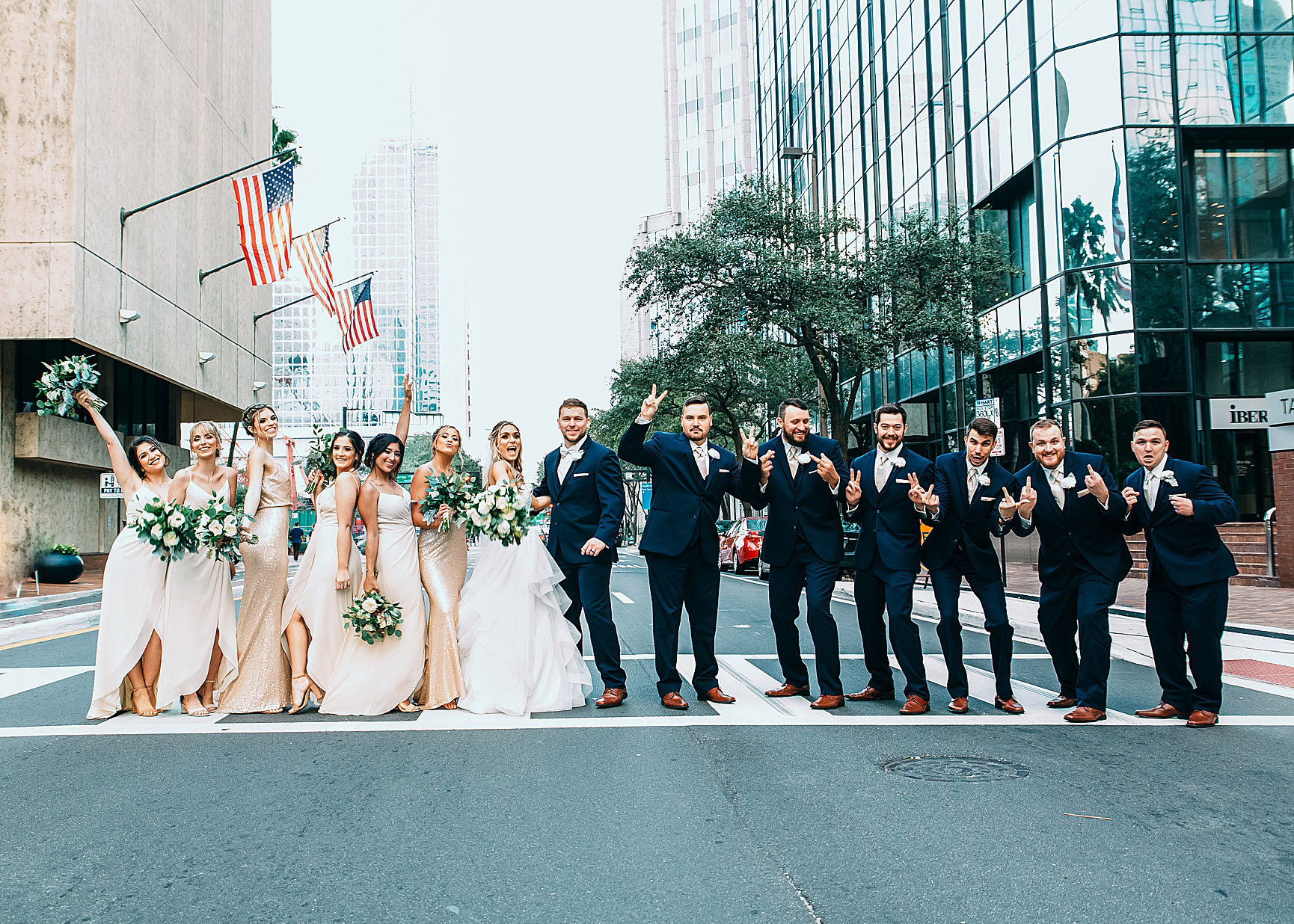 DO YOU OFFER VIDEOGRAPHY SERVICES?

I only offer photography services so that I can devote all my time to providing you with the best quality images of your special day!

WHAT IS YOUR PHOTOGRAPHY STYLE?

My style is mainly natural light photography. However, I also have the knowledge and equipment to use strobes when necessary.

HOW DO I BOOK YOUR PHOTOGRAPHY SERVICES?

I always love to meet with my clients to thoroughly discuss the details of their wedding day, see their wedding day vision, and answer any questions to build a custom photography package catered to each clients needs. After our consultation meeting you can secure a date with me by signing a contract and paying a retainer.

WHAT DO YOUR WEDDING PACKAGES INCLUDE?

I have several wedding packages with built-in savings that contain the most popular items requested by clients, however I love to meet with my clients to discuss their day and build a custom package to suit their individual needs. From elopements to all day coverage, you can choose from many items to accompany your photography coverage such as an engagement photoshoot, wedding albums, wall canvases, prints, and other personalized gifts.

DO YOU HAVE INSURANCE?

You bet! And plenty of it. Many venues require liability insurance. Proof of insurance for you or your venue is available upon request.

DO YOU HAVE BACKUP EQUIPMENT?

Most definitely! I arrive to every event prepared with an extra camera, lenses, batteries, memory cards, lights, and flashes to ensure that photography for your event is covered no matter what.

DO YOU WORK WITH A SECOND PHOTOGRAPHER/ASSISTANT?

ALL of my wedding photography packages include a second shooter/assistant. For larger events, I also know many great wedding photographers to call upon if needed to ensure that we capture every moment of your day. I have shot weddings for clients that included as many as four photographers!

HOW LONG WILL IT TAKE TO RECEIVE MY PHOTOS?

Photo delivery time varies depending on the volume of work for the season in which your wedding takes place. I take great care in editing each wedding to make sure you and your guests are looking your best. I personally go through every single photo and delete outtakes/duplicates, make color corrections and enhancements, apply proper cropping, and adjust exposure and contrast. The average delivery time for my clients during my busiest season is 2-4 weeks. I also post highlight galleries and sneak peaks to my social media pages the same week as your wedding!

HOW MANY PHOTOS WILL I RECEIVE?

In an average 8 hr wedding day, you'll get 400+ edited images. I do not have a specific limit on the number of photos I deliver. So many factors can affect how many photos are needed for storytelling, such as the length of your wedding day, size of your bridal party, number of guests, and elaboration or beautiful simplicity of your decor/detail items.

HOW ARE MY PHOTOS DELIVERED?

Your photos will be delivered to you in high resolution via online gallery. You will receive a password for the gallery which you can use to download photos, share with family and friends and order prints.

HOW DO I ORDER PRINTS?

You can easily order prints in your online gallery to be delivered directly to your home from a professional printing lab with the click of a button! Your friends and family can do the same! You may also download your photos and make prints yourself, however this in not recommended for prints larger than 4x6 size, as the quality of paper and ink used at printing locations such as Walgreens, Walmart, etc. are not as high quality as those used by professional printing labs.

WILL I RECEIVE EVERY PHOTO YOU TAKE AND DO YOU PROVIDE RAW FILES?

Although I will absolutely capture and provide you with every important moment from your wedding day, you will not receive EVERY photo I take. I only provide my clients with high quality edited photos that represent my work. I do not give my client blurry photos, multiple duplicate photos, photos in which you have your eyes closed and an unflattering facial expression, or any photos in which you or your guests do not look your best. I do however provide you with every great photo that I captured of every special moment of your day, you and your guests, decor, detail items, ceremony and reception from multiple angles. Trust me when I say you get the best of the best! Which is also why I do not provide raw files to my clients. Every photo is chosen and edited with great care to have a beautiful finish. Raw images are unfinished images, and are meant to be professionally edited. Providing raw files would be like a baker providing flour and eggs to a client that hired them to bake a wedding cake!
beach engagement photos, Tampa bay and Sarasota Wedding Photographer, beach wedding, Sarasota beach engagement, Redington Pier photos, The Vinoy Renaissance St. Petersburg, The Vinoy, The Ringling wedding, photographers, wedding photography packages, sarasota wedding photographer services, tampa wedding photographer prices, best Tampa wedding photographer, Tampa wedding photographer, wedding photography, st. Petersburg fl, ceremony and reception, engagement, photos, professional, bride and groom, wedding photos, sarasota florida, tampa florida, st. pete florida, orlando florida, beast wedding photographer, Tampa,St. pete., NK weddings and Jennifer Matteo event planner